Working towards a personal disease
warning system with the help of
periodic urine and blood tests
Received a letter? Click here
Login
Participate
What does participation in the Urimon study mean?


3 monthly
questionnaire
3 monthly
questionnaire
3 monthly
urine sample


Annual
blood sample
Welcome at Urimon
The Urimon study: The study that explores what measurable changes occur in urine and blood during the onset of severe diseases.
Welcome at Urimon. Urimon is a scientific study on the development of a disease warning system. With a system like this, certain diseases can be detected early so better treatment is possible in the future. To realise this, we need many participants for our study. You can read about the importance of the Urimon study and a disease warning system below. To find out more about the Urimon study and the people behind Urimon, click here. To find out what it means to become a Urimon research participant click here. Do you want more information or want to sign up for the Urimon study? Click here.
Why Urimon
Our healthcare system is traditionally a reactive system. Someone will only go to the doctor if he or she does not feel well. In some diseases this signal is often too late.

For those diseases, we are developing Urimon. A new health monitoring service that periodically measures a series of substances in someone's urine and/or blood.
If nothing changes in the profile of those substances, there is nothing wrong. If changes do occur, a visit to the doctor is wise.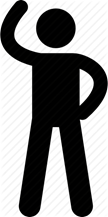 In this way, you will be checked for certain diseases by the doctor before complaints emerge. You will be on time so that treatment is still possible.
The importance of a disease warning system
The Urimon study is the first step in the development of a disease warning system that monitors a person's health in blood or urine. If we are able to detect a disease earlier, the chance of cure is often higher with a lower burden for the patient and at a lower cost. The fact that early diagnosis in certain diseases has a higher chance of cure has been researched and proven for the most common forms of cancer.
Preventive screening of people who meet risk criteria such as obesity, high cholesterol and stress can detect cardiovascular disease. Proven treatments such as taking blood thinners or beta blockers and placing stents are then used to prevent a heart attack or stroke. Screening for neurodegenerative diseases is currently not used because of its relatively low incidence. Nevertheless, these diseases are progressive and early detection is important for treatment and further progression of the disease. Moreover, the incidence increases with increasing ageing of the population, especially in the case of Alzheimer's disease. For Multiple Sclerosis (MS), it is clear that early implementation of currently effective methods inhibits disease progression.
If you would like to receive more information about the success of early diagnosis in any of the above diseases, please send us a message via the contact page. We will respond to you as soon as possible. A look into the future on how we live, that also discussed early diagnostics, was given in a television programme called: DWDD University: 'De Toekomst' by Robbert Dijkgraaf, College 1: De toekomst van: Leven. You can watch this programme here (Dutch).
Partners
Urimon cooperates with several GP practices, pharmacies and laboratories throughout the Netherlands. Click here for the overview of participating GPs and pharmacies. You can hand in your urine and blood samples at a participating blood collection centre near you. Click here for an overview of participating blood collection centres. Is there no participating centre near you? Then you can hand in your urine, in the return box, at a PostNL point of your choice. If you want to participate but your GP or pharmacy is not on the list, this is not a problem. You can still participate in the Urimon study!